Bulgaria car hire Bansko, Information
Bansko is one of the most popular ski resorts in Europe. Tourists and holidaymakers from all over the world come here as well as in Pamporovo. Here you can easily do skiing, relax and enjoy the incredible picturesqueness. The resort provides an opportunity not only to ski or snowboard, but also just to go to a pleasant restaurant and enjoy traditional Bulgarian cuisine. Near Bansko there are very interesting places that you can visit at any time of your holiday, for which it is enough only to order a car for rent in Bulgaria, Bansko. As Bansko is surrounded by the Pirin, Rodopа and Rilа mountain ranges, there are quite a lot places to visit. The most popular monastery in Bulgaria, which is a symbol of Bulgaria, is the Rila Monastery. Order a car for hire in Bulgaria, Bansko from the car rental company TS car hire Sofia, Bulgaria and let your holiday be not only associated with active physical activity, but also enrichment of spiritual consciousness. Using a car for hire in Bulgaria, Bansko will always be available for you. The car rental company TS cheap car hire Bulgaria, Bansko offers all its customers very favorable terms. The low fee for car rental includes: auto-insurance, round-the-clock emergency car assistance, unlimited mileage, etc. Car rental the company in Bulgaria, Bansko TS car hire Sofia Bulgaria can be used throughout Bulgaria. Also, car rental services are not limited by time. You can
rent a car in Bulgaria
, Bansko for a day, a week or even a few hours. Prices for car rental services in Bansko are beneficial for everyone, and if you become a regular customer, you will be given a club card, which in the future will provide the opportunity to use concessions, promotions and other preferential services of the car rental company. By
car rental in Bansko
, Bulgaria, you will be comfortable and pleasant to travel to all the beautiful places of this mountainous corner of the world. Provide yourself and your family with a wonderful holiday, full of pleasant emotions and variety. The car rental company, TS
car hire Sofia
, Bulgaria, will provide you with everything you need for the comfortable use of a car for hire in Bansko.
In order to see the beauty of the city of Bansko, especially if you are with your family, it is better to create the best conditions for your holiday. This company provides all your needs and as you have already made sure, does everything for the tourist to enjoy the trip. If you hire a car in Bulgaria, Bansko, then any corner of Bansko will be available to you. We offer low and affordable prices that will allow everyone to use the car hire service. There are no restrictions in the country, so you can even admire the nearest city Sofia, which is the capital of Bulgaria and keeps a lot of beautiful historical places. Bulgaria is a beautiful country, and you will need more than a few days to see all the charms of Bansko. But, thanks to the car, you will be able to travel in comfort.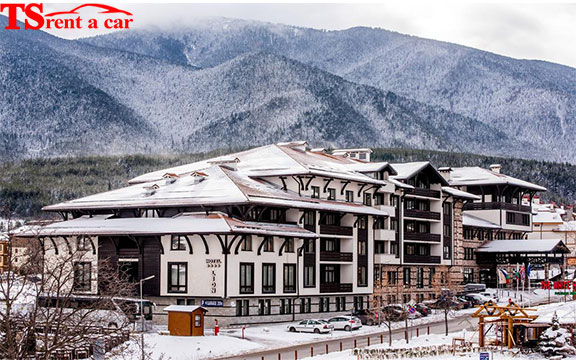 So, Bansko is not far from the city of Sofia. It is known not only in Bulgaria, but also in Europe. The sights of Bansko will please you and make the rest memorable. What could be better than to plunge into ancient cities, learn their history and have a good time. After all, it is very important to rest usefully.
There are about 90 hotels in Bansko, so you will easily find a place to stay. In addition, the prices are affordable, so the choice will be yours. Hotels have a beautiful design, so tourists will be pleased to be in such a building. You will be able to have a good rest after an active day, the hotel service will also help you in this matter.
Since it is an old city, it retains many cultural values. If you choose Bansko for your holiday, it is definitely worth visiting museums and other cultural and historical places. They will surprise you with their beauty and magnificent art.
Bansko is particularly different in its cuisine, and Bulgaria does not have such a unique and unsurpassed cuisine as in this city. This city is rich in restaurants and attractions. You should definitely try unique dishes that will not leave you indifferent and will be remembered for a long time. Tourists who have already been here, dream to return again.
Another privilege of this city was the possibility of recovery. Medical baths are guaranteed for you. You can also use the pools. Therefore, your vacation can be useful for your health.
Although the town is not big, but it is very saturated with a lot of shops, restaurants and monuments. There are also clubs and bars, so you definitely won`t get bored. Walking through narrow and historic streets also does not leave you indifferent. You can feel the whole atmosphere of this city if you take the time to review its best places. The city itself can be called a museum. Exhibitions are constantly in operation, so you can see all the charms of the city at any time.
Cheap rent a car in Bansko, Bulgaria From TS car hire Sofia
Once in Bansko, you will definitely want to come back to this wonderful place. Bulgaria has always been hospitable, so prices will be available and service will not let you down either. You will remember this journey and you will have pleasant memories. It is not surprising that the popularity of this country, as a place to rest, does not cease to grow. In addition, Bansko differs in that he has the longest period of the ski season. It is about 4 months. The air temperature does not rise for a long time, so you can enjoy the beautiful scenery of the city for longer and a great holiday. Bansko is the best choice for a great holiday. And with a car rental company in Bansko TS
cheap car hire Bulgaria
your stay in Bulgaria will be unforgettable